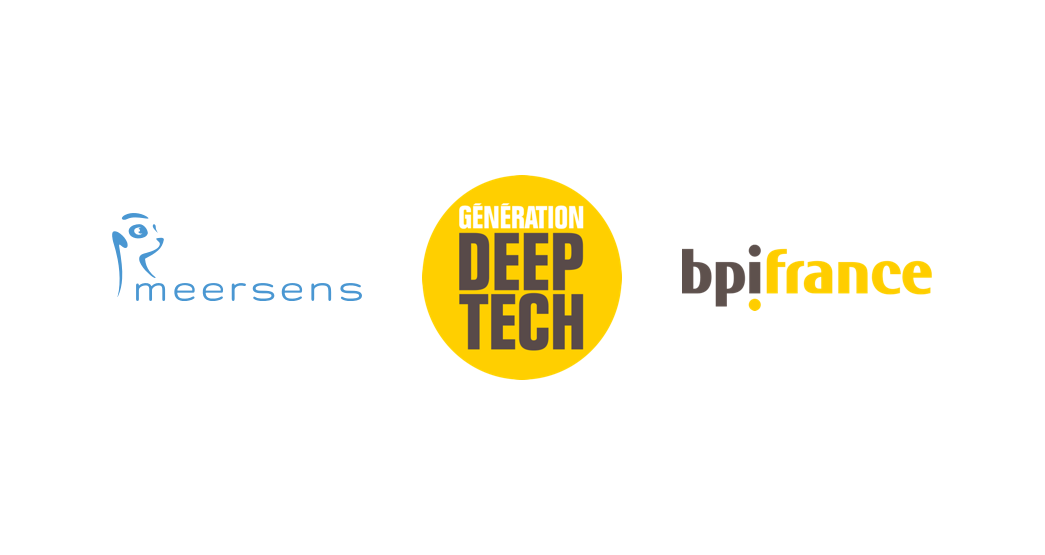 Meersens certified
DeepTech

by BPI France
BPI France labels Meersens as Deep Tech, thus recognizing the technological quality of its R&D activities, in particular in collaboration with its partner laboratories. Concretizing this recognition, BPI France has just formalized a subsidy and repayable advance allowing Meersens to perpetuate its research and development activities for a period of 3 years.
Thanks to the work carried out by its engineers, its partners and its scientific board, Meersens has built a cutting-edge technological consortium with several laboratories of excellence in order to deepen the link between environmental challenges and Public Health, mainly through AI. and analysis of the exposome data.
The recruitment of researchers and talents will take place during the year 2020 in order to contribute to the cross-development of issues on the exposome.
With the Deeptech label, Bpifrance aims to bring up breakthrough innovation startups in France and allow them to grow thanks to dedicated support systems.
About Meersens:
Health and exposure to the environment have today become major challenges of our modern societies, which it is urgent to control in order to act for a healthier world. We are talking about invisible dangers, the air we breathe, the water we drink, the food we eat. These environmental factors that impact health have a name: the exposome.
Co-founded by Morane REY-HUET and Louis STOCKREISSER, Meersens is a unique aggregation and modeling solution for global environmental and health data combining deep tech, AI and machine learning with the aim of working in a Public Health approach and of societal utility to save lives and act for a healthier world. Meersens, leader in exposure data, works for hospitals / insurance centers, governments and public authorities, manufacturers, real estate centers, associations… not only by giving them the tools to identify, measure and control environmental and health risks but also by providing solutions in a preventive and predictive approach to limit or avoid these risks.
Meersens acts like a sentinel, it is the guardian of your health!